With an archdiocese that spans 24,814 square miles, includes 168 parishes, missions and pastoral centers, and has very few parishes with full-time or part-time young adult ministers, we have found that creating networks of young adult leaders and parish staff members responsible for young adult ministry is an effective way to serve the young adults of Western Washington. We have matched up adjacent deaneries and created regions in which there are opportunities to gather for sharing best practices, working together to serve young adults and to grow in formation and leadership.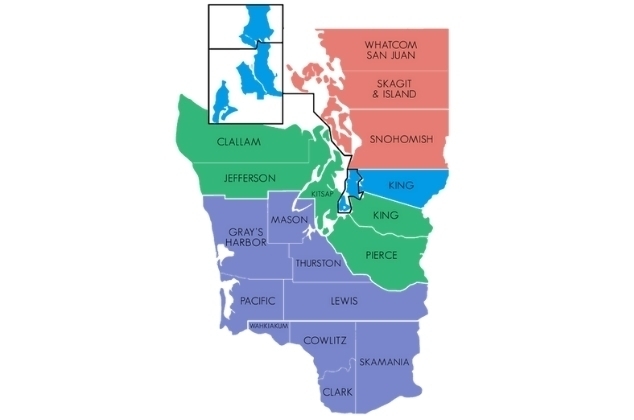 Region One (red): Northern & Snohomish Deaneries
Region Two (blue): Eastside, South Seattle & North Seattle
Region Three (green): Olympic, South King & Pierce
Region Four (purple): South Sound & Southern
Young Adult Parish Groups
Don't see your young adult group on this list?
Go
here
to update information about your parish or regional ministry with young adults.