About the Archdiocese of Seattle
Serving more than a million Catholics in Western Washington, the Archdiocese of Seattle includes 174 parishes and missions and 72 schools, with over 60 ministries and more than 500 weekly Masses celebrated in eight languages. From Canada to Oregon and the Cascade Mountains to the Pacific Ocean, the archdiocese covers a large area in Washington State.  Learn more about our bishops, history and the Catholic faith in Western Washington.
The Archdiocese of Seattle is served by Archbishop Paul D. Etienne.  There are two auxiliary bishops:  Bishop Eusebio Elizondo and Bishop Frank Schuster.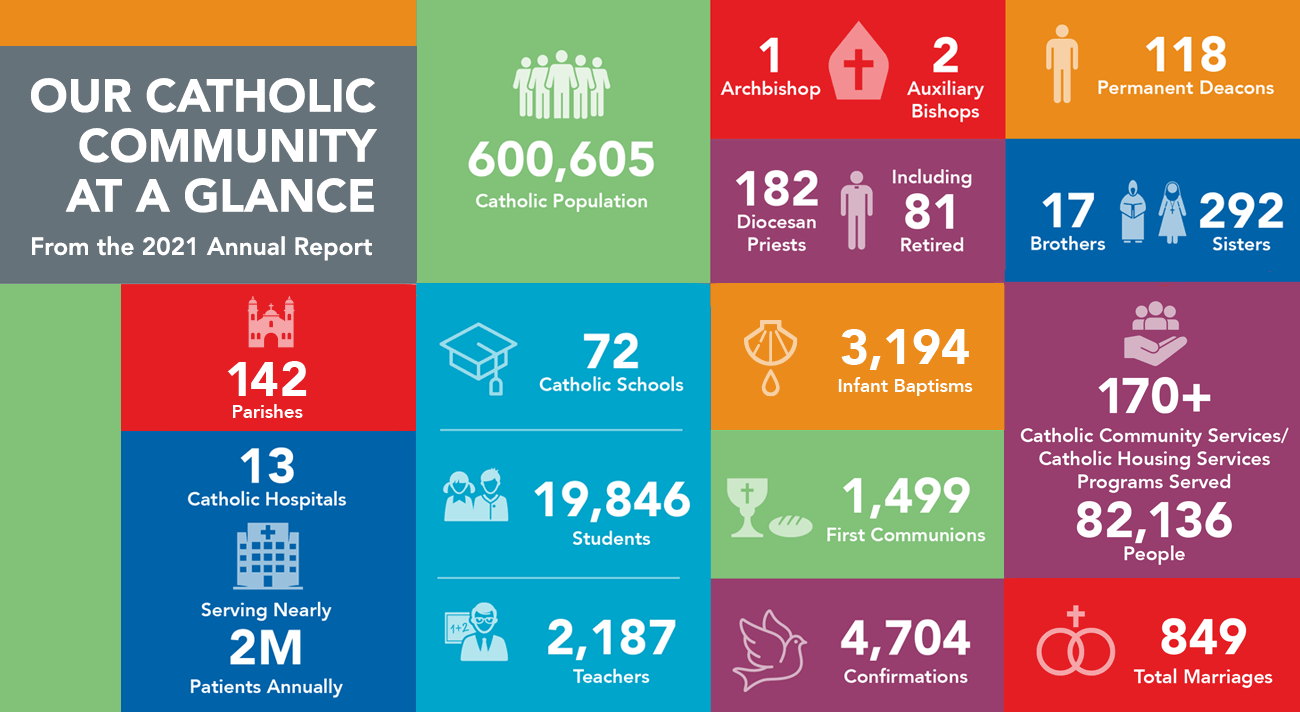 The Archdiocese of Seattle is made up of ten deaneries, which are ten geographical territories with their own boundaries. Each deanery is led by a dean nominated by the priests within that deanery and approved by the bishop. In most cases the dean is an experienced pastor. The deans give advice to the bishop regarding the pastoral needs of the people, which can vary from parish to parish, and to the priests within the deanery who have the gifts to serve those needs.
The Archdiocese of Seattle has several key initiatives underway that rely on the input of lay leaders and formal councils. Explore these initiatives below.
Looking for someone or something?
When missionary priests arrived in the 1830s, could they have envisioned today's archdiocese? Read more about our local church history.
Search for historical documents, sacramental records, photos and more in the Archives of the Archdiocese of Seattle.