The Gift of Spiritual Friendship Silent Retreat
Registration will close Thursday, May 26, 2022 at 5:00 pm.
Discover the importance of making deeper connections with fellow believers and sharing the gift of spiritual friendship.
In Corinth, St. Paul encountered extraordinary challenges (Acts 18). The Lord spoke to him in a dream saying, "Do not be afraid. Go on speaking, and do not be silent, for I am with you. No one will attack and harm you, for I have many people in this city" (Acts 18:9-10). The Lord showed His love and support by helping St. Paul recognize that he was not alone and that he would soon make many spiritual friendships with people that would encourage and help him in his mission. We too are called to share in the gift of fellowship and to develop spiritual friendships.
During this retreat we will discover the importance of making deeper connections with fellow believers and sharing the gift of spiritual friendship.
Fr. James Northrop is a Roman Catholic priest serving within the Archdiocese of Seattle and gifted in retreat ministry. He was ordained on June 7, 1997 by the late Archbishop Thomas J. Murphy. He is currently the pastor of St. Thomas Parish in Tukwila, WA.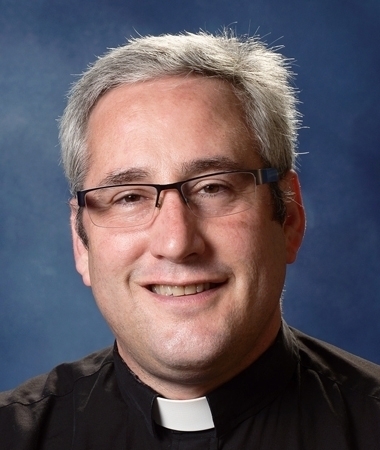 Led by Fr. James Northrop
$269.00 private single room, or $229.00 shared room (2 people)
GUEST INFORMATION:
Our guestrooms have one queen or double sized bed per room. Rooms are simply furnished with bedding, towels, and soap as well as a Bible and crucifix.
Registration includes all presentations, six meals, and two nights in a comfortable room with private bath. Scholarships are available. Special dietary requirements will be gladly met if you make your needs known to our kitchen staff. A guest fridge is also available for guest use in the Dining Room.
On the first evening of your retreat, you are welcome to arrive any time between 4:00pm and 6:00pm. The retreat will officially begin with dinner at 6:00pm. The retreat will conclude at 1:00pm on the last day of your retreat, following lunch.
A computer with internet access is open for use in our lobby, and WiFi is available throughout the building.
Help is available 24 hours a day. Our staff or retreat volunteers are eager to assist you throughout your stay. Coffee, tea, and fresh baked cookies are offered 24/7 in the Dining Room. Our Chapel is always open, giving you a quiet place for prayer and reflection any time of the day or night.