Christmas isn't over after Christmas Day! Join us as we joyfully celebrate the Christmas season from December 25 to January 9, the Feast of the Baptism of the Lord.
Watch Archbishop Etienne's Christmas video.  To read the archbishop's Christmas homily, click here.
Continue celebrating the joy and hope of the incarnation of the Son of God all throughout the Christmas season!
Ways to celebrate the season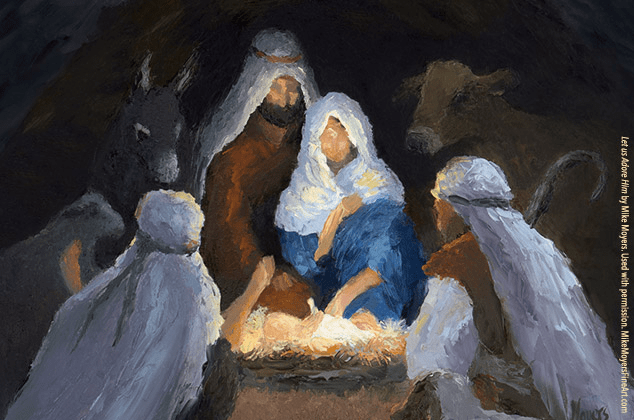 Start new Christmas season traditions
Keep the Nativity scene, tree and the lights up as reminders of the Christmas season.
Play Christmas music, especially carols celebrating the birth of our Lord.  
Light the Christmas candle, or "Christ candle," every day (any white candle will do) during dinner.
Enjoy your favorite Christmas food and drink, giving thanks to God.
Watch family Christmas movies. Read this list put together by the USCCB.
Host a Twelfth Night celebration on January 5, the 12th day of Christmas.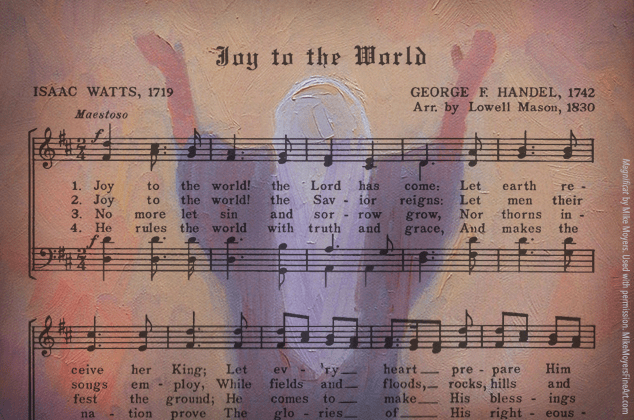 What are the 12 days of Christmas?
The 12 days of Christmas are the days from Christmas Day to January 5 (or Twelfth Night), the evening before the traditional celebration of Epiphany on January 6.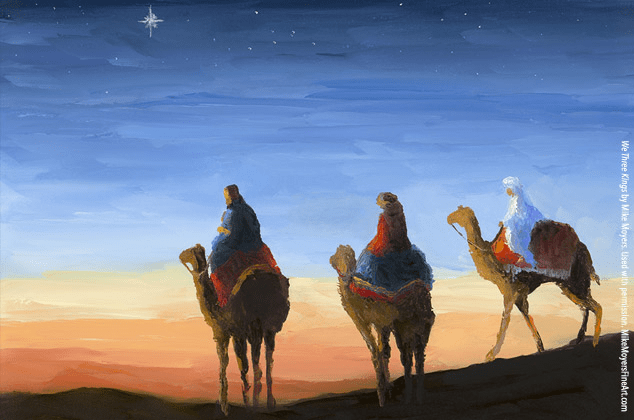 Christmas solemnities and feast days
There are seven feasts and solemnities to celebrate during the Christmas season. 
December 25: Solemnity of the Nativity of the Lord (Christmas), holy day of obligation
December 26: Feast of the Holy Family of Jesus, Mary and Joseph
December 27: Feast of St. John, Apostle and Evangelist
December 28: Feast of the Holy Innocents, Martyrs
January 1: Solemnity of Mary, the Holy Mother of God
January 2: Solemnity of the Epiphany of the Lord 
January 9: Feast of the Baptism of the Lord
[tribe_event_inline id="27735"] {thumbnail}
{title:linked}
Date:
{start_date}
Time:
{start_time} – {end_time}
Location:
{venue:linked}
{excerpt}
{url}Learn more{/url}
[/tribe_event_inline]
[tribe_event_inline id="27738"] {thumbnail}
{title:linked}
Date:
{start_date}
Time:
{start_time} – {end_time}
Location:
{venue:linked}
{excerpt}
{url}Learn more{/url}
[/tribe_event_inline]
[tribe_event_inline id="27455"] {thumbnail}
{title:linked}
Date:
{start_date}
Time:
{start_time} – {end_time}
Location:
{venue:linked}
{excerpt}
{url}Learn more{/url}
[/tribe_event_inline]
[tribe_event_inline id="27731"] {thumbnail}
{title:linked}
Date:
{start_date}
Time:
{start_time} – {end_time}
Location:
{venue:linked}
{excerpt}
{url}Learn more{/url}
[/tribe_event_inline]
[tribe_event_inline id="27460"] {thumbnail}
{title:linked}
Date:
{start_date}
Time:
{start_time} – {end_time}
Location:
{venue:linked}
{excerpt}
{url}Learn more{/url}
[/tribe_event_inline]
[tribe_event_inline id="27457"] {thumbnail}
{title:linked}
Date:
{start_date}
Time:
{start_time} – {end_time}
Location:
{venue:linked}
{excerpt}
{url}Learn more{/url}
[/tribe_event_inline]
Christmas season resources for parishes and ministries
"And suddenly there was a multitude of the heavenly host with the angel, praising God and saying: 'Glory to God in the highest and on earth peace to those on whom his favor rests.'"