Synodal Process: We are a listening Church
Pope Francis is calling for the largest consultation of the human family in history, including all of us in Western Washington.  Watch Archbishop Etienne and others explain how local parishes, ministries, and lay people will host listening sessions to prayerfully read the signs of the times, interpret them in the light of the Gospel, and then discern how the Holy Spirit is calling the Body of Christ to accomplish our mission here and now.
Note that the Synodal survey the archbishop refers to in the video will be available on this page in spring 2022.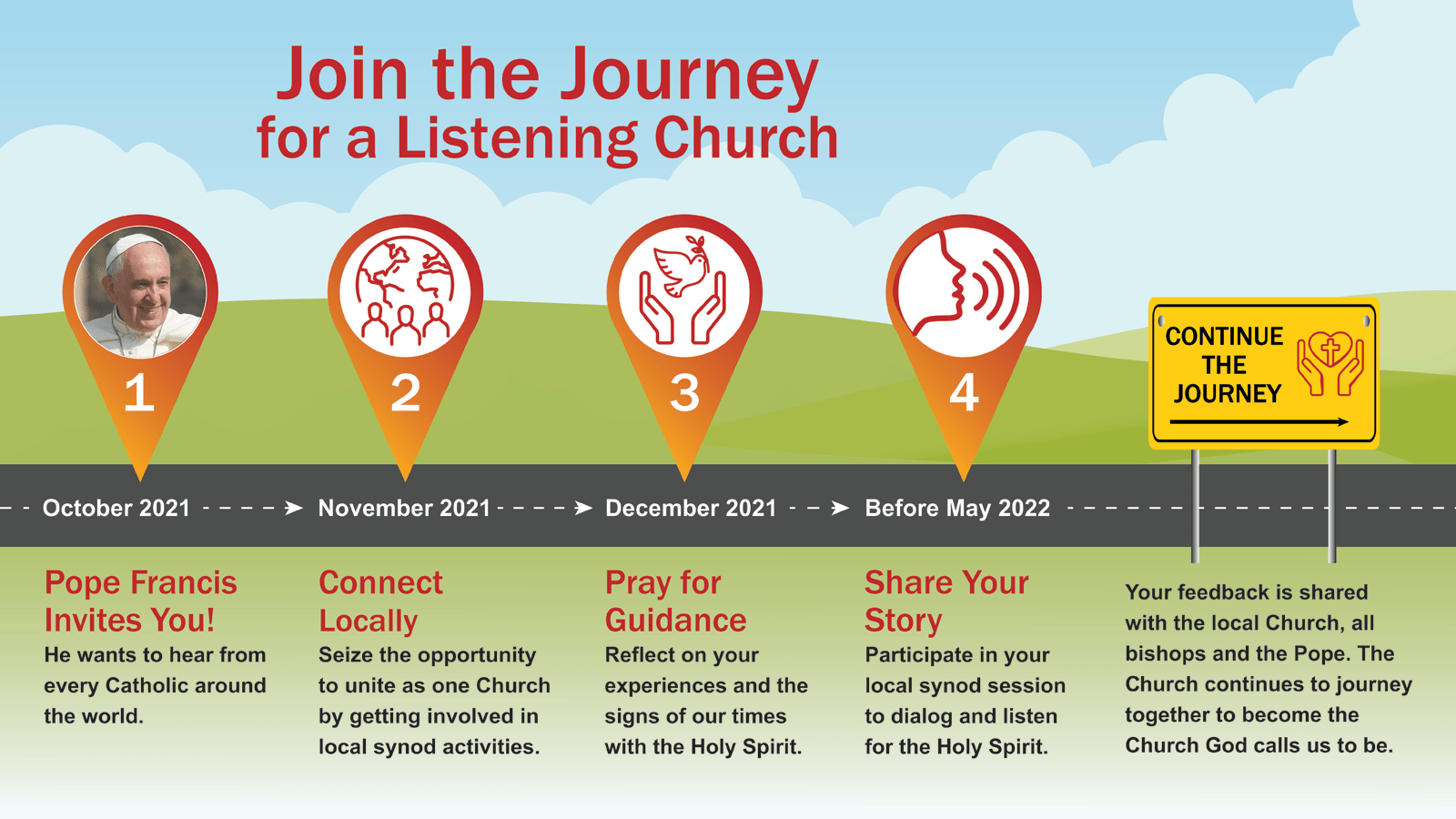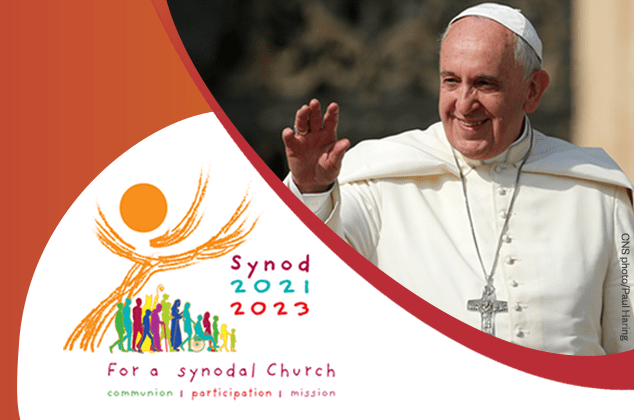 Nov-Dec 2021:  Coordinator training
Nov 2021-April 2022:  Listening sessions
May 6, 2022:  Deadline for local listening summaries
June 1, 2022:  Closing Synodal Mass
June 24: Archdiocesan summary due to USCCB
Overview of the Synodal Process in the Archdiocese of Seattle. In English |  In Spanish 
Click here to read about the October 17 opening Mass of the Synodal Process in the Archdiocese of Seattle and Archbishop Etienne's homily.
Click here to learn more about the Synod from the Vatican.
Click here to go to the USCCB's Synodal web page.
How to participate? Join a listening session
Contact your local parish, attend a public session (more info to come), or coordinate your own.
If you can't attend a listening session, an online survey will be available in spring 2022.
"We will strive to hear from every member of the Church, especially those who often feel unheard and invisible. This is a time for all voices to be heard: men, women, young people, laity, clergy and religious, those who are active in the Church and those who for whatever reason have fallen away."